To Ship Free, Or Not To Ship Free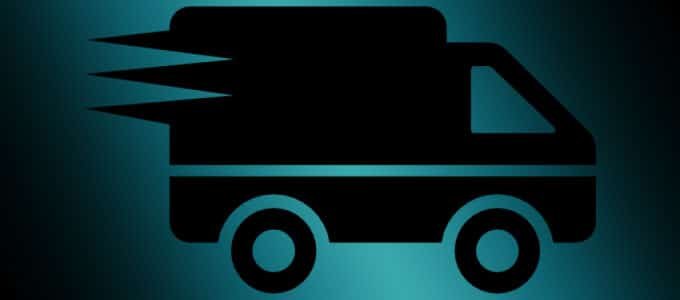 That is the question. On July 9, Etsy CEO Josh Silverman sent this letter to all Etsy sellers. The gist of it is this: Etsy has decided it's in everybody's best interest if they prioritize sellers offering free shipping on orders of $35 or more to US buyers. This decision took effect on July 30. What it means is, if you happen to live in the United States and search for something on Etsy, the listings you'll see first are going to be from sellers (who could be located anywhere in the world) who charge $0 on the shipping line of whatever it is you're shopping for if that item costs $35 and up.
I really was not thrilled to get that letter. Many other sellers weren't thrilled about it either. Here's why.
Etsy vs Amazon
Shoppers come to Etsy because they want something special, something they can't find at a big-box retailer—and that's all because of you. But these days, online shoppers expect free shipping everywhere they go.
– Etsy CEO Josh Silverman
Right off the top, Mr Silverman makes this rather stark assertion that all buyers want to have their cake and eat it, too—full stop. This statement right here is his justification that it's better if Etsy plays favorites based on shipping.
I don't agree that buyers operate under such expectations "everywhere they go". I believe most are smart enough to recognize that when they order from Amazon or a big-box retailer that they're dealing with a huge (and often multinational) corporation that has the ability to leverage ridiculous deals with local carriers due to the sheer volume of business they, as a huge corporation, bring those carriers from their regionally-located warehouses. As a result, and because these huge corporations have enormous profit margins, they're more likely than not to be in a position to absorb or write off the ridiculously low shipping costs they were able to negotiate with those carriers instead of passing those costs onto the buyer. The big-box Amazon-esque flavor of free shipping these corporations offer could, in certain circumstances, be truly free.
Time and again buyers tell us that having to pay an additional shipping cost is what keeps them from shopping on Etsy more often. It's become commonplace for online sellers to include shipping costs in the item price…
– Etsy CEO Josh Silverman
I call shenanigans. Mr Silverman offers nothing to prove that his statement is actually true. Which buyers? From where? How many of them? Over what time period was this data supposedly collected? How controlled was the collection? Was collection monitored and evaluated by an unbiased third party? What do these buyers buy? How often do they buy those things? Were their intended buying habits lumped across all Etsy categories or segregated to determine if these buyers have product (and therefore shipping cost) bias? Were any comparative studies done on Etsy buyers who are not bothered about identified shipping costs, or who specifically appreciate seeing shipping charges outlined separately? Who is the true buying majority? Is it actually commonplace for online sellers to roll shipping costs into their prices? Which platforms are those sellers using? Apparently not Etsy since "time and again" buyers allegedly complain about shipping costs on Etsy, so where did Etsy get their item price data from? What do those sellers sell? Where do they ship from? Where are their buyers typically located? What is their typical shipping cost? How many transactions per day/week/month/year do those sellers handle?
My feeling is when people shop on Etsy they know (or ought to know) that, by virtue of it being Etsy, they're not dealing with huge corporations. A great many sellers on Etsy are people like me: individuals who usually work out of their homes or in a very small studio space that rarely doubles as a brick-and-mortar shop, often with just themselves or maybe an immediate family member or two to rely on to produce whatever it is they sell. Very small businesses, not corporations. Very specialized, unique, handcrafted goods. That's the whole point of shopping on Etsy: to get something you "can't find at a big-box retailer", as Mr Silverman so correctly states. If big-box retailers offered that kind of stuff then Etsy wouldn't exist.
It's a contradiction. The "free shipping" business model that can be used for marketplaces like Amazon, or stores like Walmart, Best Buy, IKEA, Home Depot, etc etc doesn't fit naturally into the Etsy landscape because individual Etsy sellers simply aren't big enough to truly have the ability to do what the big retailers can do. (And the sellers that might be getting to a point where they could consider it probably aren't on Etsy anymore, or are only using Etsy as a tertiary traffic stream.)
Sure, Etsy itself is an enormous corporation now. It undoubtedly wants to view itself as being a member of the "big boys club", right up there with eBay and Amazon. But there's a big difference between Etsy the corporation and Etsy sellers who use the platform. Collectively, we don't equate to Amazon. I think most buyers know that.
Kindly Butt Out of My Business, Josh
Mr Silverman wants Etsy to be the premier marketplace for handcrafted stuff. That makes sense. He wants shiny laurels and happy shareholders. He wants to offer a sleek and easy shopping experience for buyers, and a sleek and easy selling experience for business owners. He wants his business to make a profit, just like sellers want for themselves.
That doesn't mean he's entitled to make sweeping, generalized decisions about how we should be running our businesses and pricing our items. There is no "one size fits all" shipping solution that will work for all of us in every corner of the world. He most certainly shouldn't penalize us based on what shipping arrangements we are able to make. Why should someone who makes junk but offers "free" shipping get priority placement in Etsy search results compared to someone who makes high-quality products but still shows shipping charges separately? How is that fair to anybody? I'm a buyer on Etsy too; if I lived in the United States I would be pretty annoyed if my search promoted crap stuff to me that I don't actually want to buy while the more relevant and purchase-worthy results are buried. That means I have to spend more time looking for what I really want. Is that the kind of shopping experience you want to have?! But instead of rewarding sellers for creating great products and offering buyers excellent customer service, Mr Silverman thinks it's more important to place emphasis on shipping rates.
Give me a shop management tool that makes it easier to price properly and competitively in different markets/countries rather than being at the mercy of a currency conversion rate that Etsy gets from god knows where. Make shipping profiles more flexible, with advanced options for manual rates. Give us back the ability to write customized shop policies instead of using meaningless cookie-cutter filler. Come up with other ways to help new and veteran sellers alike get more limelight based on merit that actually matters. Mr Silverman, do anything other than stick your nose into our individual business models that you don't know anything about. Or, if you think "free" shipping really is so important to buyers, then, by all means, please cover our shipping costs out of the millions of dollars of profit that Etsy books each year.
Even if the prioritized search results show me exactly what I want to buy, the fact that I know Etsy has pushed sellers into loading item prices with shipping costs means I'm going to be less likely to buy from those sellers. Why? Because I'm one of those people who appreciates knowing the actual value the seller has placed on the product they made that I'm buying. The postage I have to pay the seller so they can pay the carrier has no part in that because I know the seller has little or no control over what the carrier charges them. Yeah, qualifying for free shipping on Amazon or with a big-box retailer is a nice perk, but I also feel capable enough to judge if the advertised price is fair value before I get anywhere near the "add to cart" button. If I suspect someone has loaded their price just to hide shipping or other fees and then tries to tell me their shipping is "free", I'll shop elsewhere.
So let's revisit Mr Silverman's assertion that "It's become commonplace for online sellers to include shipping costs in the item price". Let's suppose this is true. Let's assume that the data (if there even was any) that he used to make this assertion came from those big-box retailers who maybe aren't actually absorbing their ridiculously low negotiated carrier fees so as to ensure they really are offering free shipping but instead are rolling the fees into the item prices they charge their customers. (Which, let's be realistic, they probably are.)
If price loading is what Mr Silverman expects Etsy sellers to do, then free shipping isn't free and never will be.
Time and again buyers tell us that having to pay an additional shipping cost is what keeps them from shopping on Etsy more often. It's become commonplace for online sellers to include shipping costs in the item price…
– Etsy CEO Josh Silverman
Let's look at this quote again. Mr Silverman wants us to believe that buyers avoid Etsy because of additional shipping costs yet in the same breath he wants us to load our prices so those buyers will still pay the additional shipping costs they said they don't want to pay. This is somewhere between dodgy and sleazy at best and completely unethical at worst, depending on what someone is selling and what kind of shipping costs their items require—and maybe what else they decide to roll into their item price just for the hell of it, because hey why not hide other things if you're already hiding shipping? In the not-so-distant past, people complained bitterly about hidden taxes and fees—the airline and hospitality industries come to mind as specific examples where consumers were fed up with what they felt was a shady practice, especially because it made it difficult to make apples-to-apples comparisons between competitors (it was hard to be sure each company was hiding the same kinds of costs). People wanted to know what the actual ticket price or room rate was without other garbage like fuel surcharges and environment taxes and service fees and so on cluttering up the price.
But sure, Etsy, let's roll shipping costs into our item prices and then tell our customers they're getting shipping for free when they absolutely aren't.
Bottom line: I have no desire to run my business that way. I don't appreciate Etsy telling me that I should. I don't appreciate Etsy deciding that my products aren't as worthy to be shown to potential buyers in the US just because my shipping cost at checkout doesn't say zero. I want my buyers to look at my prices and be confident that what they see is the actual value of the product itself.
The Implications
There's another aspect to this change that is conveniently absent from Mr Silverman's letter. Sellers who load shipping costs into their prices will not only be charging their buyers more money…they'll be making Etsy more money, and probably more for themselves, too, without actually increasing the value of what buyers are getting. It can therefore be argued that this is actually just a cash grab. Here's a really simplistic example:
Before the change:
$32 item + $15 shipping for first item + $32 second item + $5 additional shipping = $84 paid by buyer. Etsy takes 5% = $4.20. Carrier gets $20. Seller receives $59.80. Product value = $64.
After the change, the seller loads item prices with the $15 base shipping cost to ensure shipping is covered when items sell one at a time. Then someone comes along and orders two items at once:
$47 item + $47 item + $0.00 shipping = $94 paid by buyer. Etsy takes 5% = $4.70. Carrier gets $20. Seller receives $69.30. Product value = $64.
The buyer has paid $10 more than they would have before and Etsy has made $.50 more than they would have. Fifty cents seems insignificant in a single example but adds up quickly over hundreds of thousands or even millions of transactions per month or year. The carrier delivering the parcel still gets the same amount they got before because their postage rates haven't changed.
The seller has received $10 more than they would have before. The products still have a base price of $32 each so on the surface it looks great that the seller can now pocket the full $64. What about the remaining $5.30? Should the seller pocket that money too and call it a day? They didn't sell $5.30 worth of additional product. They weren't charged $5.30 more in postage. If the seller decides to refund the overage to the buyer, Etsy will also take a percentage of that refund, making them even more money. And how does the seller explain the refund to the buyer when shipping was supposed to be "free"…? (Dodgy! Sleazy! Bad business practice! Customers should pay fair value!!)
What happens if the buyer wants to return these items? If the seller accepts returns, well, the shipping on the purchase was "free" so the buyer gets their $94 back and the seller gets…? Nothing. The carrier isn't going to refund the seller the $20 of postage the seller originally paid, so now the seller has lost $114. And who covers the postage for sending the items back to the seller? Buyers aren't happy to pay for that, either. I've seen suggestions that sellers should charge a restocking fee that covers shipping for returns. That's fair but still means the buyer didn't get free shipping no matter which way you cut it.
Who's to say that someone wouldn't look at that $47 price tag and immediately scream "YIKES! OVERPRICED!"? The product could be the highest quality available but that doesn't guarantee the buyer will think $47 per item is justified regardless of how well-versed they might be in what shipping rates are really like or how attractive they feel the "free"-but-not-actually-free shipping offer is to them. Consider if they're the type of buyer who looks at another shop selling the same kind of item also for a $32 base price with shipping for, say, $8 (because that shop is closer to where the typical buyer is located, or the shop has access to a better shipping service, or whatever). It's not actually that hard for buyers to make some educated guesses and do some rough math to figure out which shop offers them more buying power, so what has anyone really gained here? Maybe nothing at all.
This scaling and overcharging of shipping fees for multi-item orders will be particularly bad for buyers shopping for heavy items that have inherently high shipping costs. What should the buyer do? Split their multi-item orders up into individual transactions? That doesn't gain them anything—they definitely end up paying more for postage than they would have prior to this change and at the same time they'd increase the risk that the carrier might lose a package. Yuck!
What Shipping Is Really Like
If a seller's shipping costs consistently amount to little more than the cost of a stamp, it might not be such a big deal to claim it's "free" shipping (but I still think that's dodgy). Would it have been better if Etsy had promoted this as shipping included instead of shipping being "free"? Probably. Whatever they call it, it doesn't change the fact that seller products shouldn't be prioritized based on shipping rates!
Even if it had been called "shipping included", that wouldn't alleviate the challenge small businesses face with postage rates. Keep in mind that postage varies greatly depending on where the seller lives and where they're sending to! In Canada, a stamp for domestic lettermail weighing 30 grams or less currently costs $1.05, and that rate tends to go up every year without fail. Sending that same letter to the United States instead currently costs $1.27 while sending it anywhere else on the planet currently costs $2.65! Most Etsy sellers would be hard-pressed to get postage rates that good, though, because parcel rates are a whole other ball of wax. Weight matters. Dimensions matter. Bigger is never better.
Canadians have it particularly tough compared to our American neighbors (and many other countries) because Canada Post parcel rates are atrocious. A small flat rate box (which I could cram a couple of hanks of yarn into) costs $17.99; the medium box is $22.99; the large box is $29.99. These boxes include tracking, an on-time delivery guarantee (sort of), and some insurance, but they can only be used for domestic destinations. Shipping from Canada to the US using Canada Post can be even more costly. Internationally? I once shipped a 3″ crocheted doll that weighed around 1oz (before packaging) to Australia. I crammed the doll into the smallest package I could get away with while still having sufficient surface area for the shipping label, customs form, and whatever else they made me stick to it. Canada Post's cheapest rate for that parcel was $45 (because I required tracking) and it was going to take a month or more to get there because this "cheap" option meant surface travel, not air.
Yep.
FORTY-FIVE DOLLARS. I don't know if postage from Australia back to North America for a parcel like that would be about the same but I have heard Australian shipping rates are just as horrific as ours are. Imagine an Australian seller loading a cost like that onto something they sell just so Mr Silverman can have warm fuzzy feelings that US buyers who apparently don't want to pay for shipping will see that item with a "free" shipping label attached to it on a prioritized Etsy listing. What will that Australian seller's local buyers think of that new item price? Can you imagine it? I can't. Seriously, where's my straitjacket? Just take me to the funny farm now. It's ludicrous.
Canada Post does have a program to offer "lower" rates to small businesses but it's really a joke. The rate breaks don't start to make any real difference until the business is shipping a certain amount of volume regularly, so when you're just starting out you're the same as anybody walking into the post office off the street. Very helpful. FedEx? DHL? UPS? Etc? They exist here too but again…their rates are not conducive to loading onto an item price.
When it comes to my yarn shop I'm lucky enough to have found a shipping solution that gives me access to improved Canada Post rates as well as certain USPS rates for the rest of the world. This avoids the example Australia shipping nightmare—I can now get away with shipping a 5oz package to the land down under for about $11 and it'll arrive in about two weeks, give or take. USPS rates are a fraction of what Canada Post charges. Still, rates for packages under 16oz (one pound) are different as compared to rates for packages 16oz and over. Weight still matters. Dimensions matter. Destination matters (even inside the US). Plus! It's not just the postage. The bag (or box) costs something too. So does the tape, and the paper and ink to print shipping labels and invoices. Then there's gasoline to take the parcel to the dropoff location. The carrier has other fees too, like parcel insurance (which depends on the retail value of the package contents). The person who sorts, packs, and transports the order (me, in this case) is also due a fair wage for the time spent doing the actual work.
Yes, there are ways to average all those postage and shipping overhead costs to be able to load the item price as Mr Silverman expects all Etsy sellers to just go ahead and do. For me? Even if I felt differently about the ethical implications of saying I have free shipping when I actually don't, it still wouldn't be a good fit. I'm a brand new seller, I don't have sufficient sales data to back up any kind of reliable calculations to ensure any price loading I did would be fair to not just the US buyers but also the Canadian and international buyers too (because—don't forget!—if the cost of US shipping is loaded into the price to offer "free" shipping to US buyers, then everyone else who doesn't live in the US pays that loaded cost as well). Etsy doesn't offer a way to set a price that includes shipping for US buyers but a price that does not include that shipping for non-US buyers. They only let sellers set one item price in one currency that is then converted by Etsy to whatever local currency you shop the site in. There are workarounds to deal with removing the US load for non-US buyers but it's not elegant by any stretch.
I could move off Etsy, and one day I hope to do exactly that, but the costs of hosting a shop directly on my website or on another platform are far beyond what my current shop revenue can afford. Many small sellers are in the same boat.
In Conclusion
There's no free shipping in my shop because it would be a lie and it would make the yarn prices unreasonably high. Yep, I'll be penalized in search results because of that. Fine. The recourse is to rely less on search results and more on other exposure methods. In the meantime, I hope those of you who have purchased from me already, or who have been interested in buying but haven't actually yet, will understand why it's not feasible for me and many others to go that route, and that you'll continue to support small businesses based on the quality of our products and what we're really offering you, rather than judging us solely (or primarily) on what the shipping line says at checkout.
Thanks for reading! Keep on stitching!